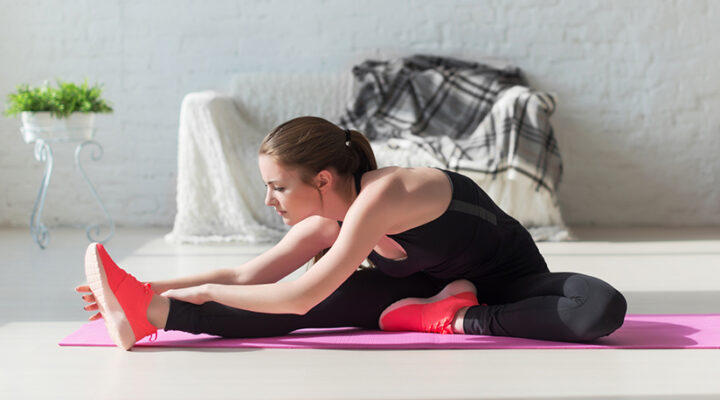 5 Stretches for Lower Back Pain Relief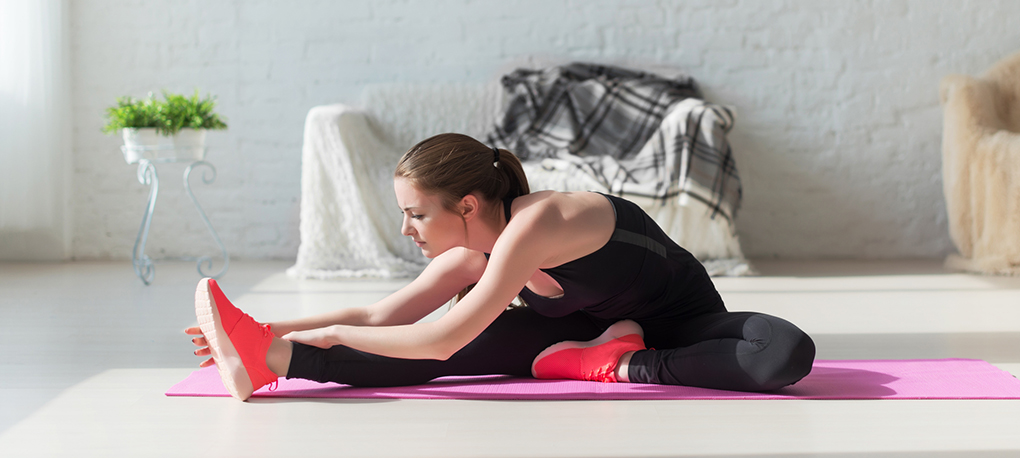 Lower back pain is distracting and interferes with every day activities. Sitting in a chair all day will only make the pain worse by tightening your hip, butt, and lower back muscles. Fortunately, there are many stretches you can do to not only ease lower back pain but prevent it from occurring. On good days when you wake up without lower back pain, you should still stretch these muscles before sitting in a chair to help prevent back pain and tightness. Here are five effective and easy stretches for lower back pain relief:
Knee to Chest Lie down on your back with your legs straight and toes pointed at the ceiling. Hold one knee to your chest for 20 seconds. Release your leg and repeat on the other side. Stretch both legs in this manner three times for a total of 60 seconds. The knee to chest stretch aligns your pelvis, stretches the lower back, and stretches rear end muscles to relieve lower back pain.
Cobra Stretch Begin by lying face down with your hands planted near your head. Slowly raise your upper body in the air while keeping your hips and legs in contact with the floor. You'll feel a stretch in your lower back and abdominal muscles. Stay in cobra for 10 seconds before lowering yourself for a short break. Repeat the process five times.
Lying Knee Twist Lie down on your back with your legs extended straight. Pull your knee to your chest as if you were about to do the knee to chest but then drape it over your other leg. Hold the stretch for 20 seconds before repeating on the other side. Just as with the knee to chest, repeat the process two times for a total of 60 seconds. The lying knee twist stretches the paraspinal muscles and strengthens the abdominal muscles.
Piriformis Seated Stretch Sit cross-legged with a straight back. Position your left leg over the other with your foot planted on the outside of your thigh. Place your right hand on your left knee and slowly turn your body to look behind. Stay in the stretch for 20 seconds and repeat on the other side for a total of three times on each leg. The piriformis muscle is lengthened when you regularly do this stretch.
Child's Pose A great way to end your lower back stretch routine is with child's pose. It's an easy yoga pose that's relaxing and good for your back muscles. Sit on your knees with your butt resting on your ankles. Lean forward extending your hands out until your forehead touches the floor. Relax in this pose for 20 seconds before sitting up again. Repeat the process two times. Whenever you're in need of lower back pain relief, go through these five stretches and you'll ease or eliminate the discomfort. Be careful when you try these stretches for the first time, especially if you're not flexible and don't have a regular workout routine. You might not be able to stretch far or all the way in the beginning but don't try forcing it. As long as you feel a gentle stretch, you're doing it correctly and don't need to push farther. With regular practice, your flexibility will increase, allowing you to stretch all the way.